4 tags
HTTPS Everywhere: Secure You Requests
HTTPS Everywhere HTTPS Everywhere is a Firefox and Chrome extension that encrypts your communications with many major websites, making your browsing more secure. Encrypt the web: Install HTTPS Everywhere today. HTTPS Everywhere is produced as a collaboration between The Tor Project and the Electronic Frontier Foundation. Many sites on the web offer some limited support for encryption over...
5 tags
Hapi: A Framework that tries to make you smile!
Hapi A rich framework for building web applications and services. hapi is a simple to use configuration-centric framework with built-in support for input validation, caching, authentication, and other essential facilities. hapi enables developers to focus on writing reusable application logic instead of spending time building infrastructure. The framework supports a powerful plugin architecture...
3 tags
OpsMezzo: Completing Cloud Deployments
OpsMezzo After more than 18 months of work, Nodejitsu announced the release of OpsMezzo at TXJS this week, a complete solution to provisioning, orchestration and configuration management. The majority of OpsMezzo is now available as Open-Source. A related Press Release can be found at nodejitsu.com. Cloud computing has matured dramatically since Amazon Web Services launched in 2006. A dizzying...
3 tags
OpenTSDB: HBased for Time Series
OpenTSDB OpenTSDB is a distributed, scalable Time Series Database (TSDB) written on top of HBase. OpenTSDB was written to address a common need: store, index and serve metrics collected from computer systems (network gear, operating systems, applications) at a large scale, and make this data easily accessible and graphable. Thanks to HBase's scalability, OpenTSDB allows you to collect many...
3 tags
ShellJS: Now all Shell goes Node
ShellJS ShellJS is a portable (Windows/Linux/OS X) implementation of Unix shell commands on top of the Node.js API. You can use it to eliminate your shell script's dependency on Unix while still keeping its familiar and powerful commands. You can also install it globally so you can run it from outside Node projects - say goodbye to those gnarly Bash scripts!
4 tags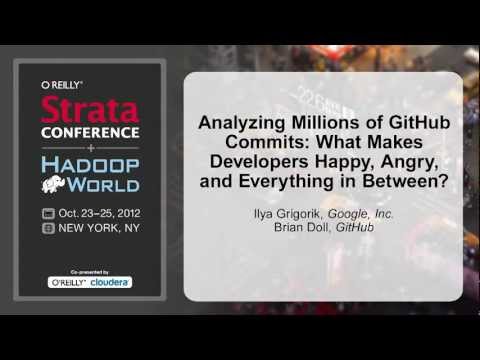 3 tags
Riak CS: Key Value to Storage
Riak CS (Cloud Storage) is simple, open source storage software built on top of Riak. It can be used to build public or private clouds, or as reliable storage to power applications and services. It features: Highly available, fault-tolerant storage Large object support and multipart upload S3-compatible API and authentication Multi-tenancy and per-user reporting Simple operational model for...
3 tags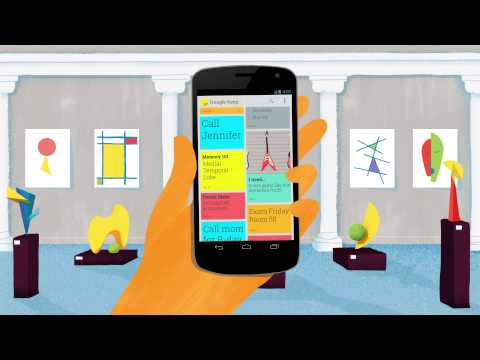 4 tags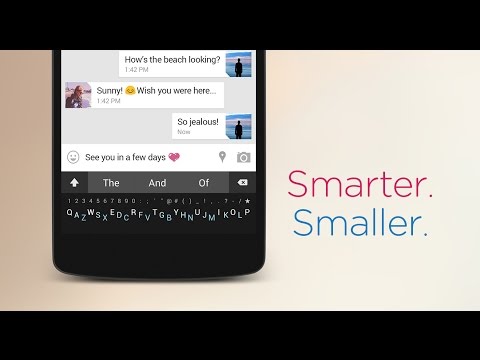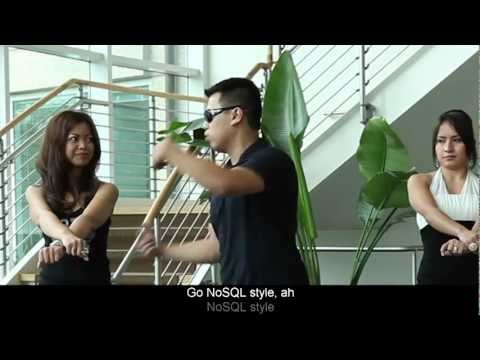 4 tags
Gradle: DevOps for Enterprises
Gradle Gradle is build automation evolved. Gradle can automate the building, testing, publishing, deployment and more of software packages or other types of projects such as generated static websites, generated documentation or indeed anything else. Gradle combines the power and flexibility of Ant with the dependency management and conventions of Maven into a more effective way to build. Powered...
4 tags
Praquet: Takes Hadoop Makes Columnar
Praquet Parquet is a columnar storage format for Hadoop. Parquet was created to make the advantages of compressed, efficient columnar data representation available to any project in the Hadoop ecosystem, regardless of the choice of data processing framework, data model, or programming language. Parquet is built from the ground up with complex nested data structures in mind, and uses the...
4 tags
CRIU: Pause and Resume Anything
CRIU Welcome to CRIU, a project to implement checkpoint/restore functionality for Linux in userspace. Checkpoint/Restore In Userspace, or CRIU, is a software tool for Linux operating system. Using this tool, you can freeze a running application (or part of it) and checkpoint it to a hard drive as a collection of files. You can then use the files to restore and run the application from the point...
4 tags
Thorax: Another Vertebrate
Thorax By Ryan Eastridge and Kevin Decker is another Walmart Labs project that brings together Backbone and Handlebars to provide an "opinionated, battle tested framework for building large scale web applications". Thorax has some sugar to help with tasks like data binding and events. Descendants of Thorax.View automatically have their properties mapped to template variables, and binding a model...
3 tags
Forget-Table: Table with Memory Loss
Forget-Table Forget-Table is a database for storing non-stationary categorical distributions that forget old observations responsibly. It has been designed to store millions of distributions and can be written to at a high volume. "Forgetting" from a distribution is done by simulating a Poisson process with a user-specified rate. This results in equalizing all bins in a distribution...
4 tags
Ribbon: Tying Up Processes Together
Ribbon Ribbon plays an critical role in supporting inter-process communication in the cloud. The library includes the Netflix' client side load balancers and clients for middle tier services. Ribbon provides the following features: Multiple and pluggable load balancing rules Integration with service discovery Built-in failure resiliency Cloud enabled Clients integrated with load balancers ...
5 tags
Aegir: Manage Drupal Networks
Aegir The Aegir hosting system allows developers and site administrators to automate many of the common tasks associated with deploying and managing large websites. Aegir makes it easy to install, upgrade, deploy, and backup an entire network of Drupal sites. Recent support for multi-server site deployment and management allows for migrating sites between servers, including large sites spread...
4 tags
Galera: Solving Cluster Headache
Galera MySQL/Galera is synchronous multi-master cluster for MySQL/InnoDB database, having features like: Synchronous replication Active-active multi-master topology Read and write to any cluster node Automatic membership control, failed nodes drop from the cluster Automatic node joining True parallel replication, on row level Direct client connections, native MySQL look & feel
3 tags
Janitor Monkey: Part of the Simian Army
Janitor Monkey Janitor Monkey is a service which runs in the Amazon Web Services (AWS) cloud looking for unused resources to clean up. The design of Janitor Monkey is flexible enough to allow extending it to work with other cloud providers and cloud resources. The service is configured to run, by default, on non-holiday weekdays at 11 AM. The schedule can be easily re-configured to fit your...
2 tags
Laravel: PHP Getting Classy
Laravel Laravel is a clean and classy framework for PHP web development. Freeing you from spaghetti code, Laravel helps you create wonderful applications using simple, expressive syntax. Development should be a creative experience that you enjoy, not something that is painful. Enjoy the fresh air.
4 tags
Apache Gora: A Big-Data In Memory
Apache Gora What is Apache Gora? The Apache Gora open source framework provides an in-memory data model and persistence for big data. Gora supports persisting to column stores, key value stores, document stores and RDBMSs, and analyzing the data with extensive Apache Hadoop MapReduce support. Why Apache Gora? Although there are various excellent ORM frameworks for relational databases, data...
3 tags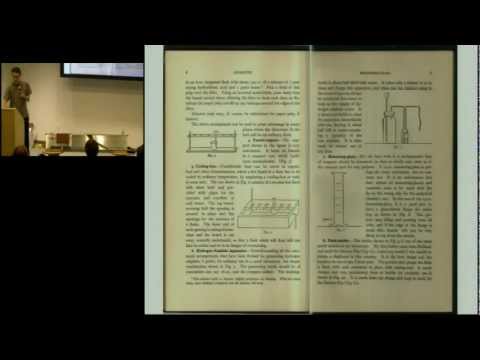 3 tags
A Slower Speed of Light
A Slower Speed of Light A Slower Speed of Light is a first-person game prototype in which players navigate a 3D space while picking up orbs that reduce the speed of light in increments. Custom-built, open-source relativistic graphics code allows the speed of light in the game to approach the player's own maximum walking speed. Visual effects of special relativity gradually become apparent...
4 tags
Nide: Node IDE Web based
Nide Nide is a web-based IDE for Node.JS, designed with simplicity and ease-of-use in mind. You can run Nide locally or install it on your remote server, and access it through your Web browser. Features Project tree display File operations (create/delete/rename files and folders, hide/show hidden files) Syntax highlighted code editing for multiple programming languages OS X Lion-style...
5 tags
CHICKEN: Compiling Schemes
CHICKEN CHICKEN is a compiler for the Scheme programming language. CHICKEN produces portable and efficient C, supports almost all of the R5RS Scheme language standard, and includes many enhancements and extensions. CHICKEN runs on Linux, MacOS X, Windows, and many Unix flavours. FEATURES Includes a full-featured interactive interpreter as well as an optimizing batch compiler Usable for...
3 tags
Scheme: Scheming Good Things for LISP!
Scheme Scheme is a dialect of Lisp that stresses conceptual elegance and simplicity. It is much smaller than Common Lisp; the language specification is about 50 pages, compared to Common Lisp's 1300 page draft standard. Advocates of Scheme often find it amusing that the entire Scheme standard is shorter than the index to Guy Steele's "Common Lisp: the Language, 2nd...
4 tags
CUBRID: Database for WebScale
CUBRID CUBRID is a comprehensive open source relational database management system highly optimized for Web Applications, especially when complex web services process large amount of data and generate huge concurrent requests. More specifically, CUBRID is implemented in C programming language. It is scalable and is a high performance database system almost fully compatible with MySQL. CUBRID is...
5 tags
Oozie-Web: Foursquare meals of Bigdata →
3 tags
BootMetro: Bootstrapping Metro →
Metro Styled bootstrap template. Awesome, the way bootstrap has taken off.
4 tags
Druid: Concoctions for BigData!
Druid[https://github.com/metamx/druid] Druid is a distributed, column-oriented analytical datastore. It was originally created to resolve query latency issues seen with trying to use Hadoop to power an interactive service. Hadoop has shown the world that it's possible to house your data warehouse on commodity hardware for a fraction of the price of typical solutions. As people adopt Hadoop for...
2 tags
Watch
BigData is where the data becomes the platform on which very many products in the coming years will be based and built on. This will also give raise to a new breed of vocational challenges and terms that will be prefixed or suffixed with the the term "Data". Awesome and interesting!
4 tags
NowJS: A Magical Space, Client and Server Meet
NowJS[http://nowjs.com/] NowJS makes realtime web apps really easy Server push You can call easily client functions from the server and server functions from the client. That means you can push to the client simply by calling a client-side Javascript function on the server. Communication is achieved using Socket.io No configuration There's nothing to configure, really. You pass in the...
4 tags
Space: Collaborative Coding at its Best! →
Space is built on NodeJS and uses NowJS under the hood to support websockets for realtime collaboration. The editor is built on ACE (the same front-end used in Cloud9 IDE) and uses Google's diff-match-patch to send edits information to contributors as changes are made to the code.
3 tags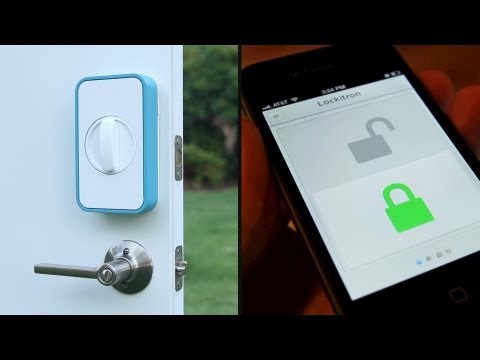 4 tags
BIRD: Get Flying with Routing
BIRD[http://bird.network.cz/] The name `BIRD' is actually an acronym standing for `BIRD Internet Routing Daemon'. Let's take a closer look at the meaning of the name: Internet Routing: It's a program (well, a daemon, as you are going to discover in a moment) which works as a dynamic router in an Internet type network (that is, in a network running either the IPv4 or the...
4 tags
Istanbul: Shout Yahoo for Coverage
Istanbul[https://github.com/yahoo/Istanbul] Istanbul is a JS code coverage tool written in JS Features All-javascript instrumentation library that tracks statement, branch, and function coverage and reverse-engineers line coverage with 100% fidelity. Module loader hooks to instrument code on the fly Command line tools to run node unit tests "with coverage turned on" and no...
3 tags
Esprima: Parser of a Kind
Esprima[http://esprima.org/] Esprima is a high performance, standard-compliant ECMAScript parser written in ECMAScript (also popularly known as JavaScript). Esprima runs on web browsers (IE 6+, Firefox 1+, Safari 3+, Chrome 1+, Konqueror 4.6+, Opera 8+) as well as Node.js. Features Full support for ECMAScript 5.1 (ECMA-262) Sensible syntax tree format, compatible with Mozilla Parser AST...
5 tags
Abaaso: Javascript goes Enterprise Class
abaaso[http://abaaso.com] abaaso is an enterprise class, light weight, RESTful JavaScript framework that provides a set of classes and object prototyping to ease the creation and maintenance of pure JavaScript applications. abaaso is a Level Three framework, on the Richardson Maturity Model. Don't know REST? No problem! It's not going to get in your way. abaaso extends the prototypes...
2 tags
Watch
#Foldable.me: Wow, startup worth carrying in your pocket
4 tags
Watch
How #Vimeo Saves upto 50%(sometimes) on their EC2 Instance Costs(on Demand)
3 tags
TypeScript: Getting Application Scale with JS
TypeScript[http://www.typescriptlang.org/] TypeScript starts from the syntax and semantics that millions of JavaScript developers know today. With TypeScript, you can use existing JavaScript code, incorporate popular JavaScript libraries, and be called from other JavaScript code. TypeScript compiles to clean, simple JavaScript code which runs on any browser, in Node.js, or in any other...
3 tags
Watch
Building Spanner, how, why and what of this great database!
3 tags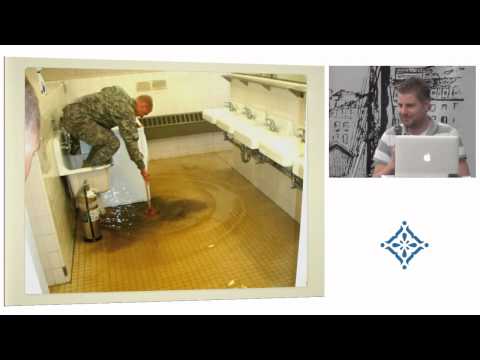 4 tags
Spanner: Google's Globally Distributed Database
Spanner[http://research.google.com/archive/spanner.html] Spanner is Google's scalable, multi-version, globally-distributed, and synchronously-replicated database. It is the first system to distribute data at global scale and support externally-consistent distributed transactions. This paper describes how Spanner is structured, its feature set, the rationale underlying various design...
5 tags
QFS: Hadoop FS of a Different Breed
QFS[http://quantcast.github.com/qfs/] Quantcast File System (QFS) is a high-performance, fault-tolerant, distributed file system developed to support MapReduce processing, or other applications reading and writing large files sequentially.
4 tags
HashId: Hashing your Ids Many ways
Hashids[http://www.hashids.org/] hashids (Hash ID's) creates short, unique, decryptable hashes from unsigned integers. It was designed for websites to use in URL shortening, tracking stuff, or making pages private (or at least unguessable). This algorithm tries to satisfy the following requirements: Hashes must be unique and decryptable. They should be able to contain more than one...
4 tags
Shortr: Get short Hashes for your Ids
Shortr[https://github.com/samof76/shortr] Node implementation for generating Tiny URL- and bit.ly-like URLs. A bit-shuffling approach is used to avoid generating consecutive, predictable URLs.  However, the algorithm is deterministic and will guarantee that no collisions will occur. The URL alphabet is fully customizable and may contain any number of characters.  By default, digits and lower-case...
4 tags
Classy: Cool Casing for Javascript Classes
Classy[http://classy.pocoo.org/] Wooya. You love JavaScript and use jQuery or another lightweight library extensively but you notice that your code becomes messier and messier the larger the application grows? Well, that's where Classy comes in. Classy is a small JavaScript library that implements Python inspired classes for JavaScript.
3 tags
ATOM Nuke: Feeding Atomic Layers
ATOM Nuke[http://atomnuke.org/] ATOM Nuke is a collection of utilities built on a simple, fast ATOM implementation that aims for a minimal dependency footprint. The ATOM implementation has its own model and utilizes a SAX parser and a StAX writer. The implementation was designed for immutability, maximum simplicity and memory efficiency. Nuke also contains a polling event framework that can poll...
3 tags
Codiad: Go Web Go IDE
Codiad[http://codiad.com/] Codiad is a web-based IDE framework with a small footprint and minimal requirements. The system is still early in development, and while it has been proven extremely stable please be sure to backup regularly if you use it in any production work.